The Company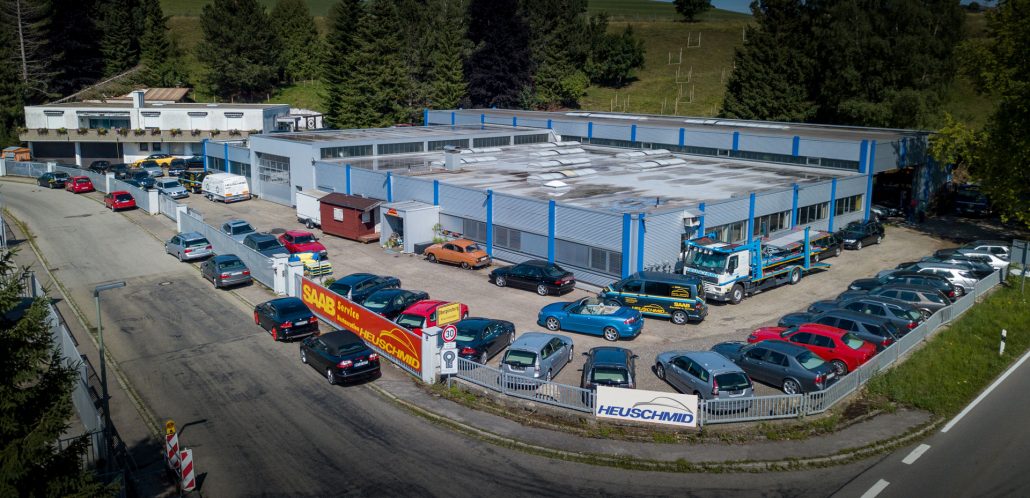 The name HEUSCHMID translates into SAAB. There's probably no other specialised car dealer and garage that is more intensely tied to this Swedish car maker than the Allgäu based family business.
HEUSCHMID is an unusual SAAB dealer. From the very beginning HEUSCHMID devoted the operations to developing tuning kits for the SAAB model range, using unique methods in restoring classic SAAB cars and the manufacturing of spare parts. This ensured the recognition by the SAAB company management and SAAB company warranty cover for HEUSCHMID parts and tuning kits. Throughout the years HEUSCHMID developed into a famous dealer, drop-in point and contact point for SAAB enthusiasts all over the world. HEUSCHMID is a top league address in terms of SAAB cars and on the way to the number one dealer in Europe with pre-owned car sales of 100 units per year!
The Team  

Johann Heuschmid's devotion and enthusiasm of SAAB is the basis for the positive development of HEUSCHMID. In 1980 his first tuned SAAB 99 Turbo started the long term relation to SAAB and the design and engineering of SAAB Rallye cars. HEUSCHMID designed parts and systems to enhance SAAB cars followed. Such as: charged air intercooling systems, internal ventilated brake discs, high performance suspension systems with anti-roll-bars, interior and aerodynamic kits.
The committed Rallye driver attended Stages of the European Rallye Championship on his own developed and prepared SAAB 99.
In 1983 the first HEUSCHMID models the HS 1 and HS 2 were presented to the public. HEUSCHMID had its own booth at the IAA in Frankfurt/Main.
Sebastian Heuschmid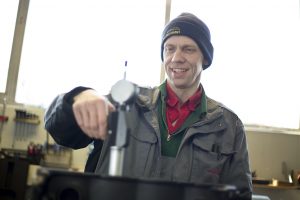 All the Heuschmid sons inherited the enthusiasm for SAAB cars from their father.
Sebastian Heuschmid, the eldest son is following in his father's foot steps, heading the company and securing the succession of HEUSCHMID.
Johannes Heuschmid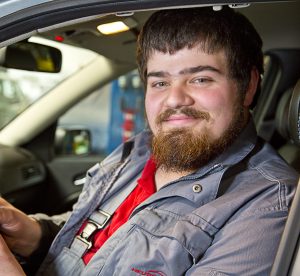 Johannes is even more dedicated to the engineering of cars. He's started his academic studies to become a design engineer. This will secure the companies objective of setting up the design and manufacturing of all spare parts for the classic SAAB 900 and 9000 models.
HEUSCHMID started already the production of pistons and gaskets that are no longer available from SAAB. 'We want to ensure solid supply of all spare parts at a stable price level for our customers and their highly valued cars need.' Johannes Heuschmid says.
Florian Hagn (Heuschmid)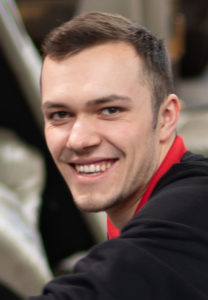 Florian is the youngest of the three Heuschmid sons. He's just joined the company as a mechanic learning all the know how's from his father and the two elder brothers to keep the SAAB cars on the road.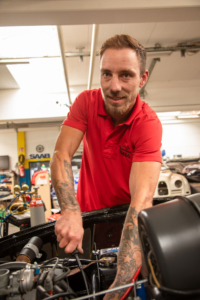 Kozak
Car mechanic
restoration


Robert Brunold                                                         Image will follow shortly
Master car electrician
responsible for electrical problems

Erwin Wiedemann                                                     Image will follow shortly
Car mechanic
Warehouse, shipping and service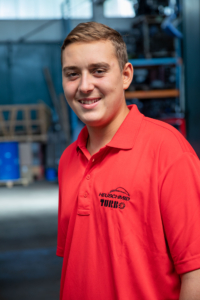 Maurice Dondon

Automotive trainee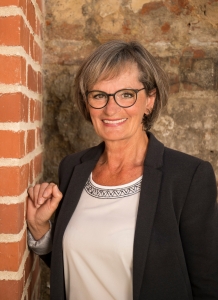 Erna Egger

Office clerk
Karina Lolacher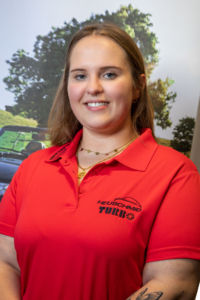 office clerk
Our Security Bella!
Bella is taking care your cars are safe while being serviced or restored.